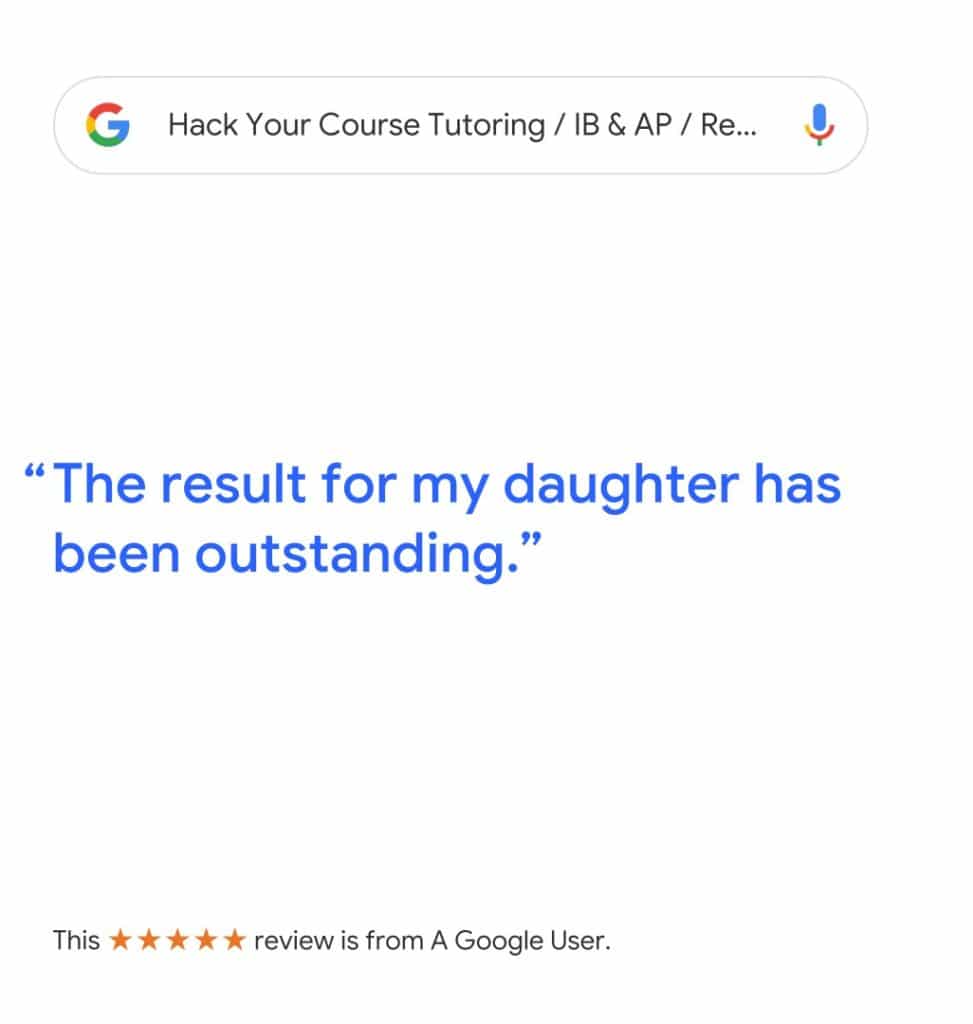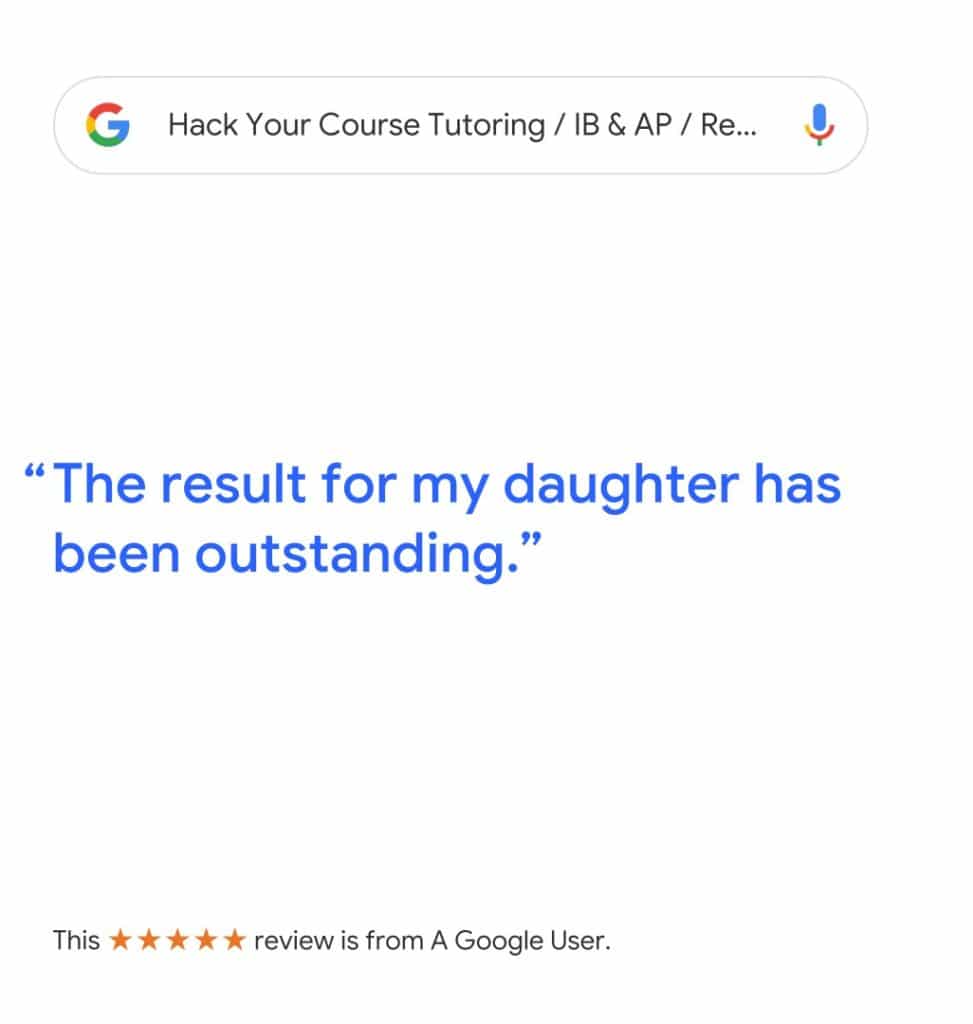 Why Will You Be Happier in Hack Your Course?
We have had a lot of clients that come to us after being dissatisfied with other institutes! Our own clients seldom leave us for other institutes. Why is this so? Why are we so confident in the quality of our tutoring work?
Only about 2% of the people who apply to become tutors at HYC are accepted, and an even smaller number can stay with the company for a long time. This is because we only accept serious, dedicated tutors who prioritize the quality of their work. If they can meet our standards, they will likely be a long-term team member. We have dozens of tutors who have been with us for over four years!
We do not charge in advance for our tutoring sessions! Why? It is not because we are desperate! 🙂 It is because we respect your choice of Hack Your Course, and we do not want to keep your money hostage. You will have no headaches with us whatsoever! We have a contract but we won't lock you in! You can leave if you prefer to do so.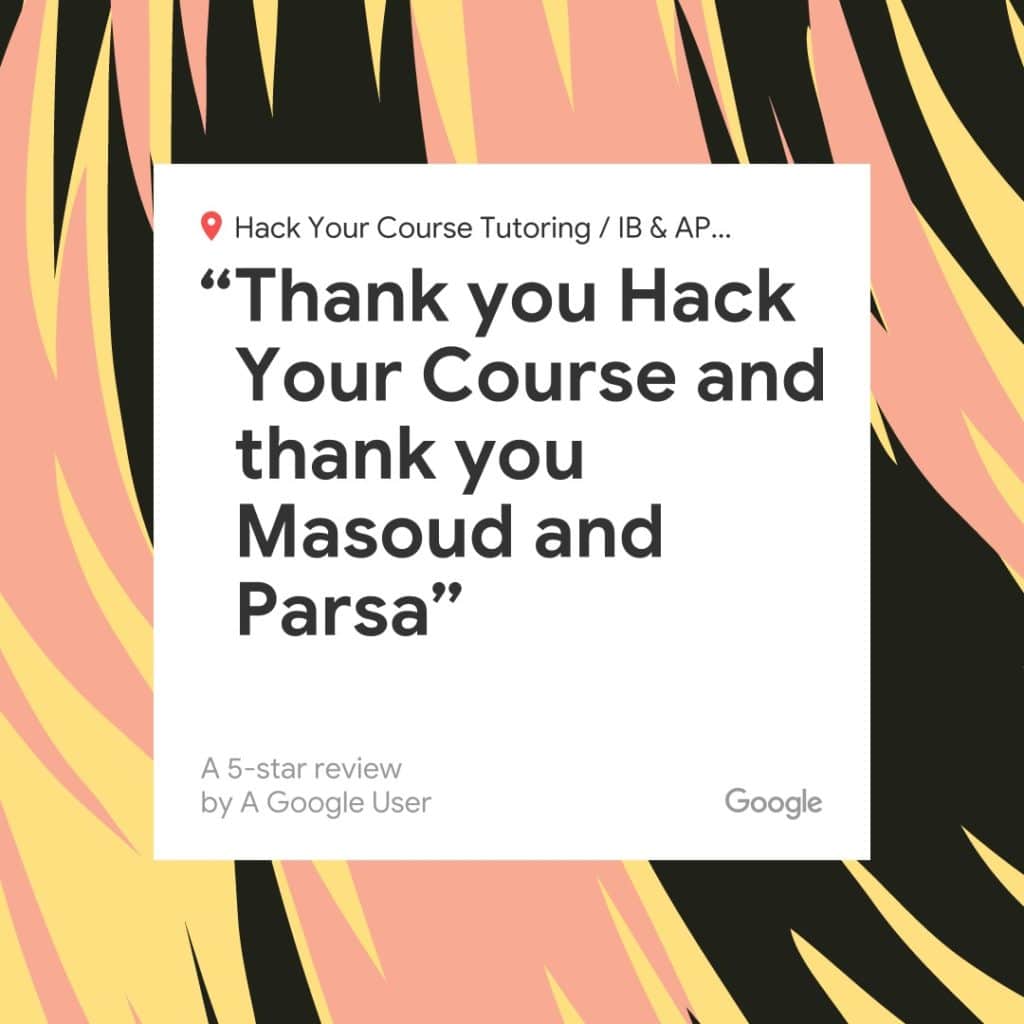 We have our online tutoring platform, and all the necessary software and hardware are provided for the tutors. We are also one of the first tutoring companies to do online tutoring actively in Vancouver, Toronto and Seattle.
Not Your Average Tutoring:If You Believe All Tutoring Companies Are the Same, Save Yourself the Call!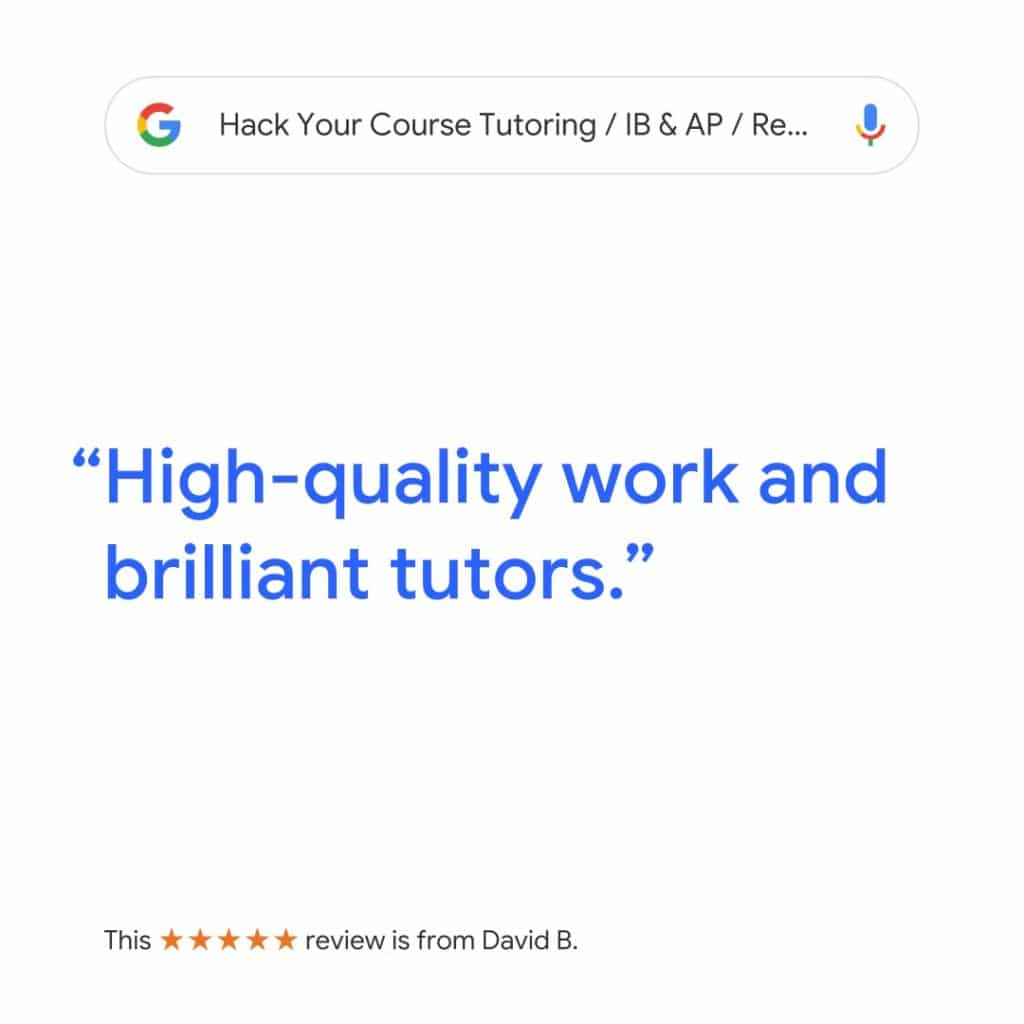 We have been around for more than seven years, and we are one of the fastest-growing premium tutoring institutes! This all takes our time and energy, but we know and respect our clients and believe that Hack Your Course's clients should get the best tutoring and nothing less. We genuinely care!
Not only do our tutors get the highest portion of the tutoring fee in greater Vancouver, Toronto, Seattle and California, they are also highly respected! They know that Hack Your Course has been very successful with their hard work and dedication to date. They know that they are not just independent contractors but rather an integral part of the team. We take care of each other, which is one reason we can give you unsurpassed tutoring quality.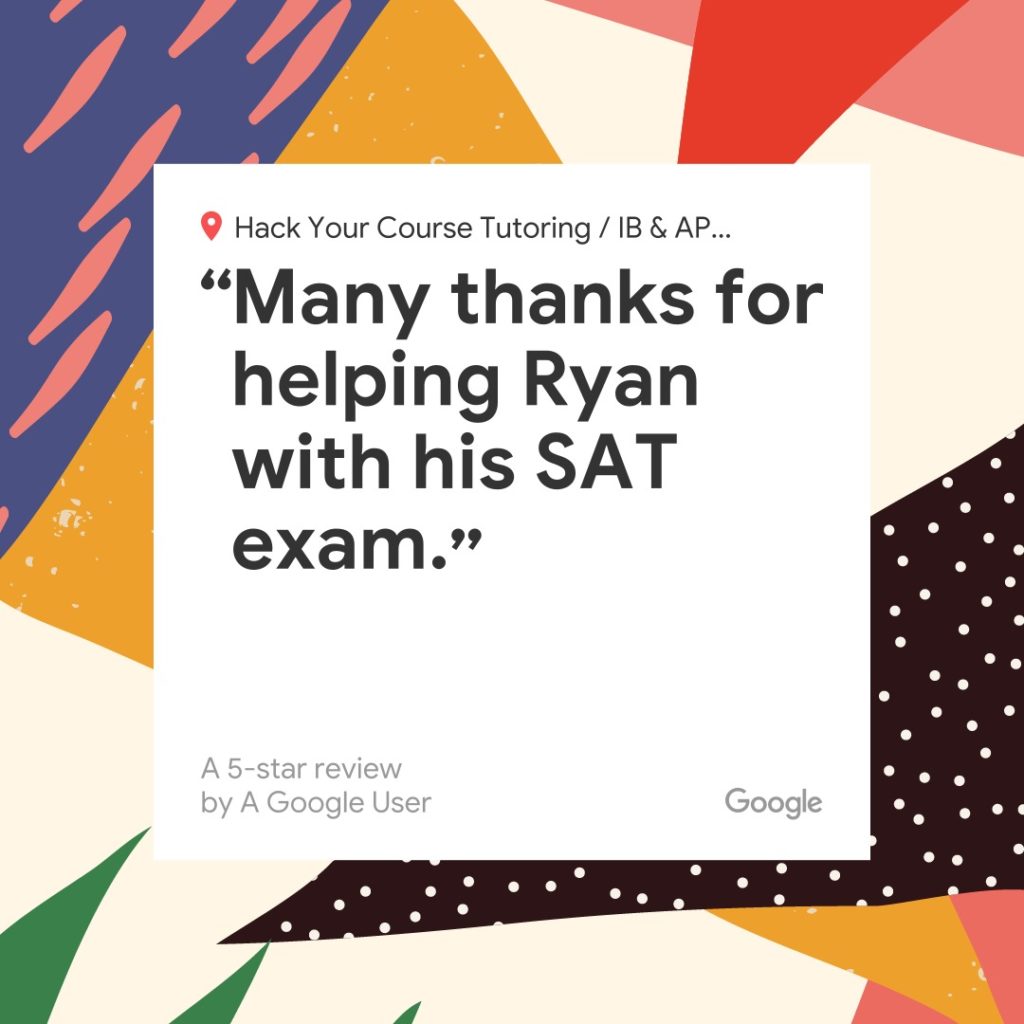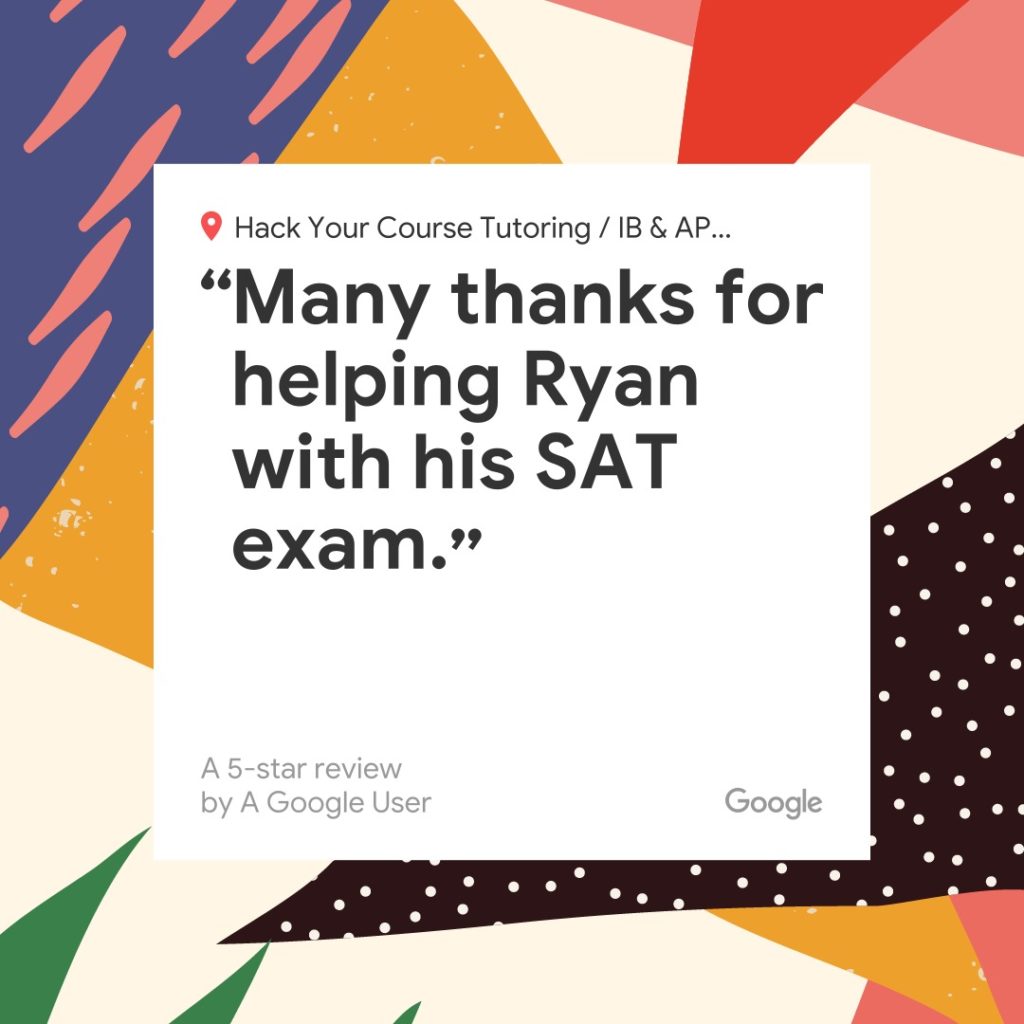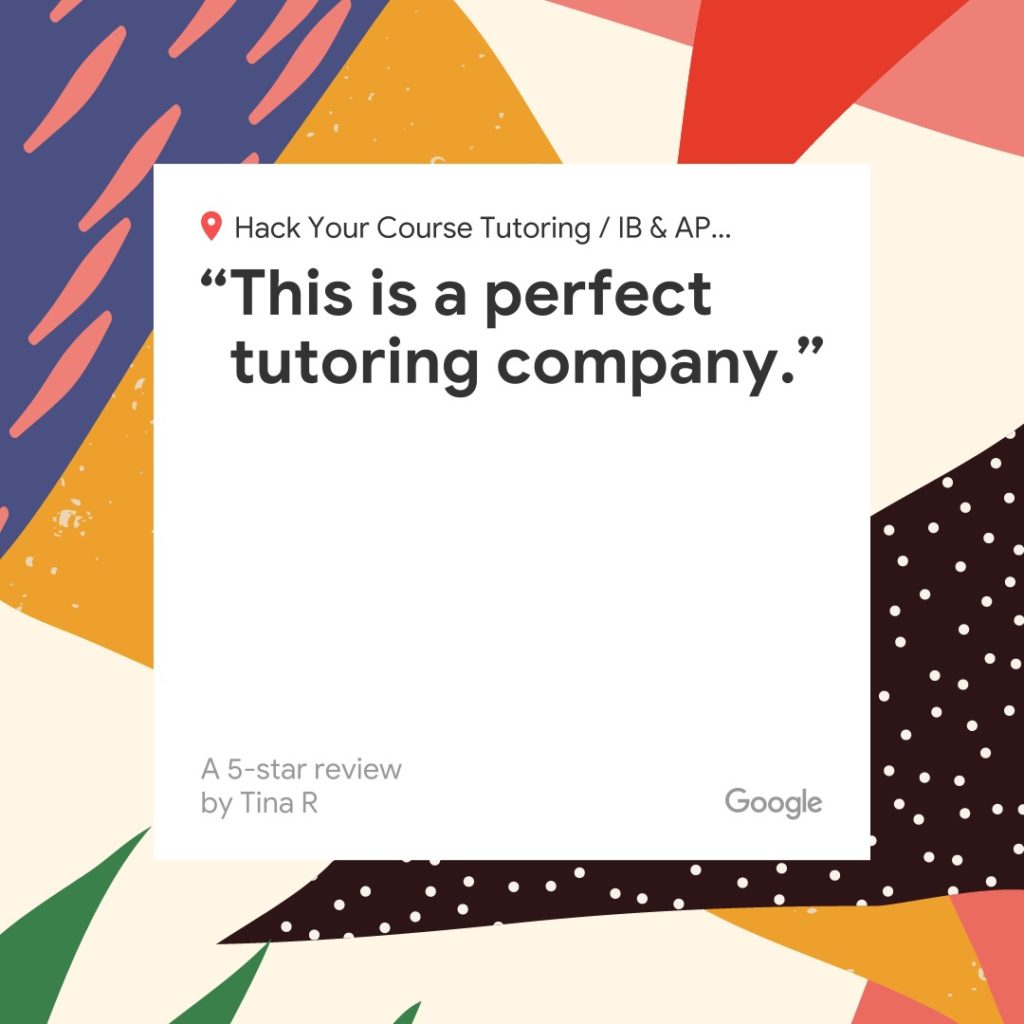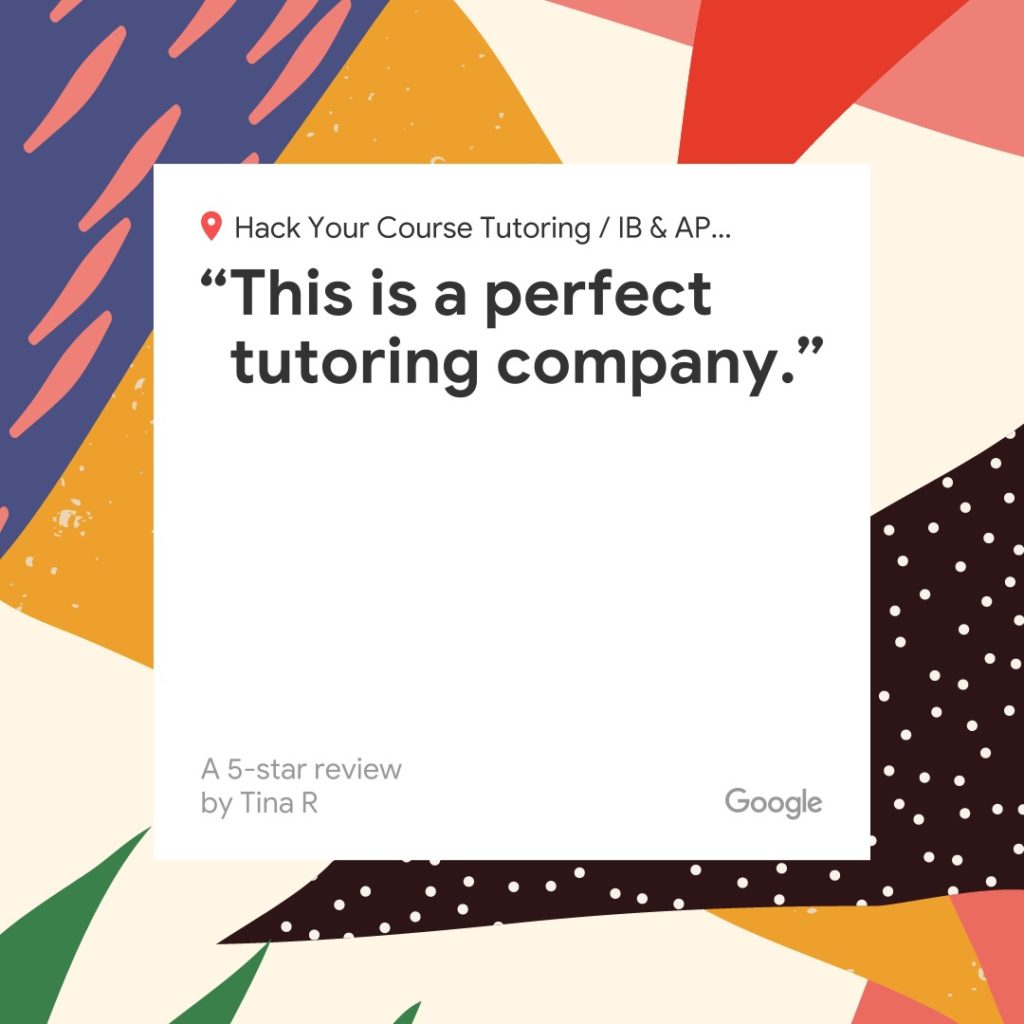 After you contact us, we find the best tutoring match for you since we know our tutors' strengths and weaknesses. The problem with websites like Superprof or Knowledge Roundtable, to name a couple, is that they do not know which tutor has what capabilities and lets you judge that. We do that for you and we know better, and we do it quickly! In addition, if your tutor is unavailable for any reason, we find a suitable substitute tutor for you right away!
WHY SHOULD YOU CHOOSE A PREMIUM TUTORING COMPANY?
It is a question that we are often asked.
A premium tutoring company can afford highly qualified tutors. Hack Your Course Tutoring Service gives most of the hourly rate to the tutors. Its tutors are some of the highest-paid tutors in Greater Vancouver, Toronto and Seattle. In return, it can ask for the highest quality of work.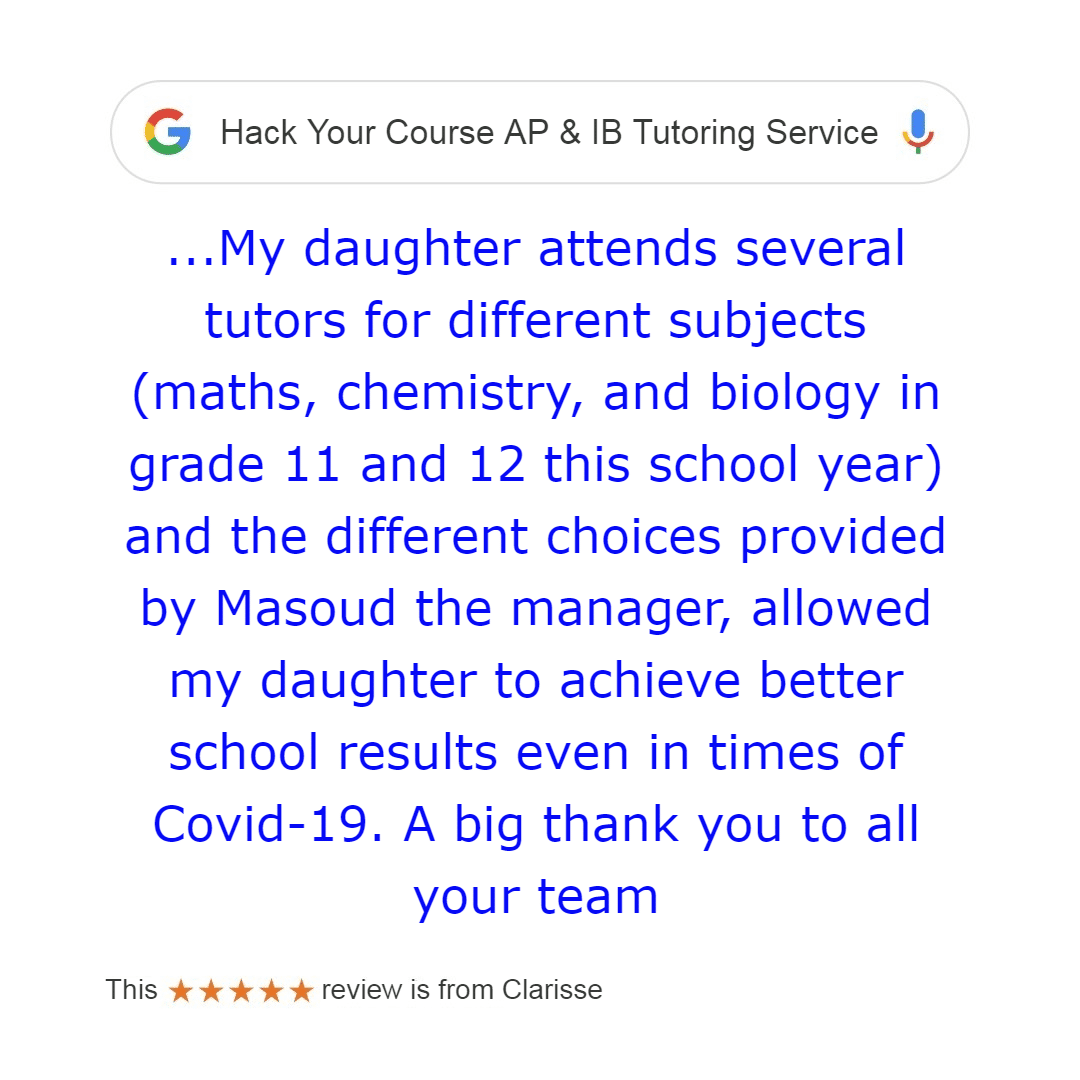 A premium tutoring company can afford to buy books, hardware, software and subscriptions for the institute and the tutors. Those purchases, in turn, increase the quality of the educational work. Hack Your Course spends thousands of dollars yearly for these materials!
That said, please do not forget that our price is much lower than what it should be!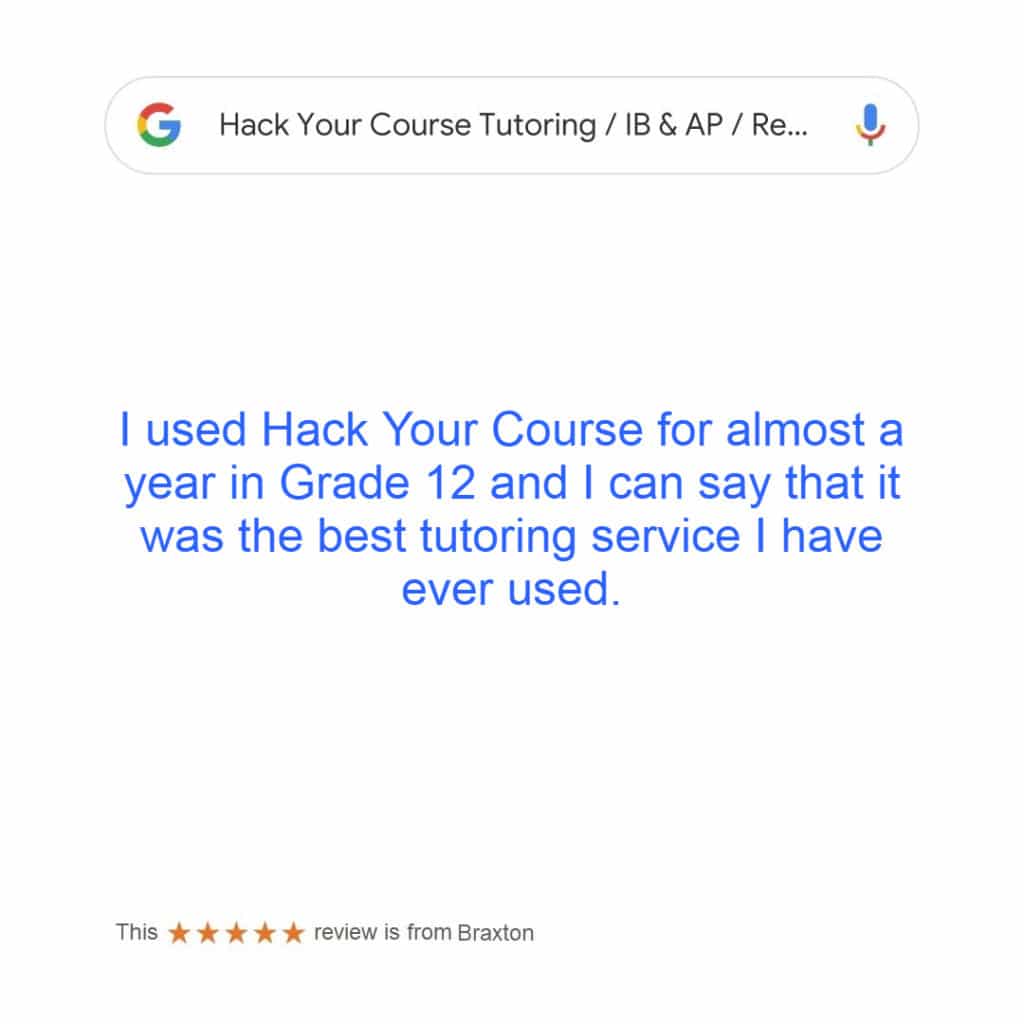 A premium tutoring company can check the quality of the work, follow up and engage with you and tutors. That is something you will never see with a regular tutoring company! The acumen of the staff and tutors at Hack Your Course also enables us to identify and deal with any other personal issues that might hamper the student's educational goals. Indeed, we have discouraged students from undergoing tutoring when we have discovered that it might not be the appropriate course of action for their overall well-being. Most tutoring companies do not exhibit this level of care. We are educators ourselves and not business graduates! 
WHY IB AND AP TUTORING IN HACK YOUR COURSE?
Hack Your Course is the only IB and AP focused tutoring company in Greater Vancouver, Toronto and Seattle and the first North American IB and AP Tutoring company. We have hundreds of IB and AP students from schools like Mulgrave, Churchill, Stratford, The York School, Collingwood, Branksome Hall and more. We have the material and expertise. We know the ins and outs of the programmes. All of our tutors are high calibre tutors who can easily handle any IB or AP student, for that matter.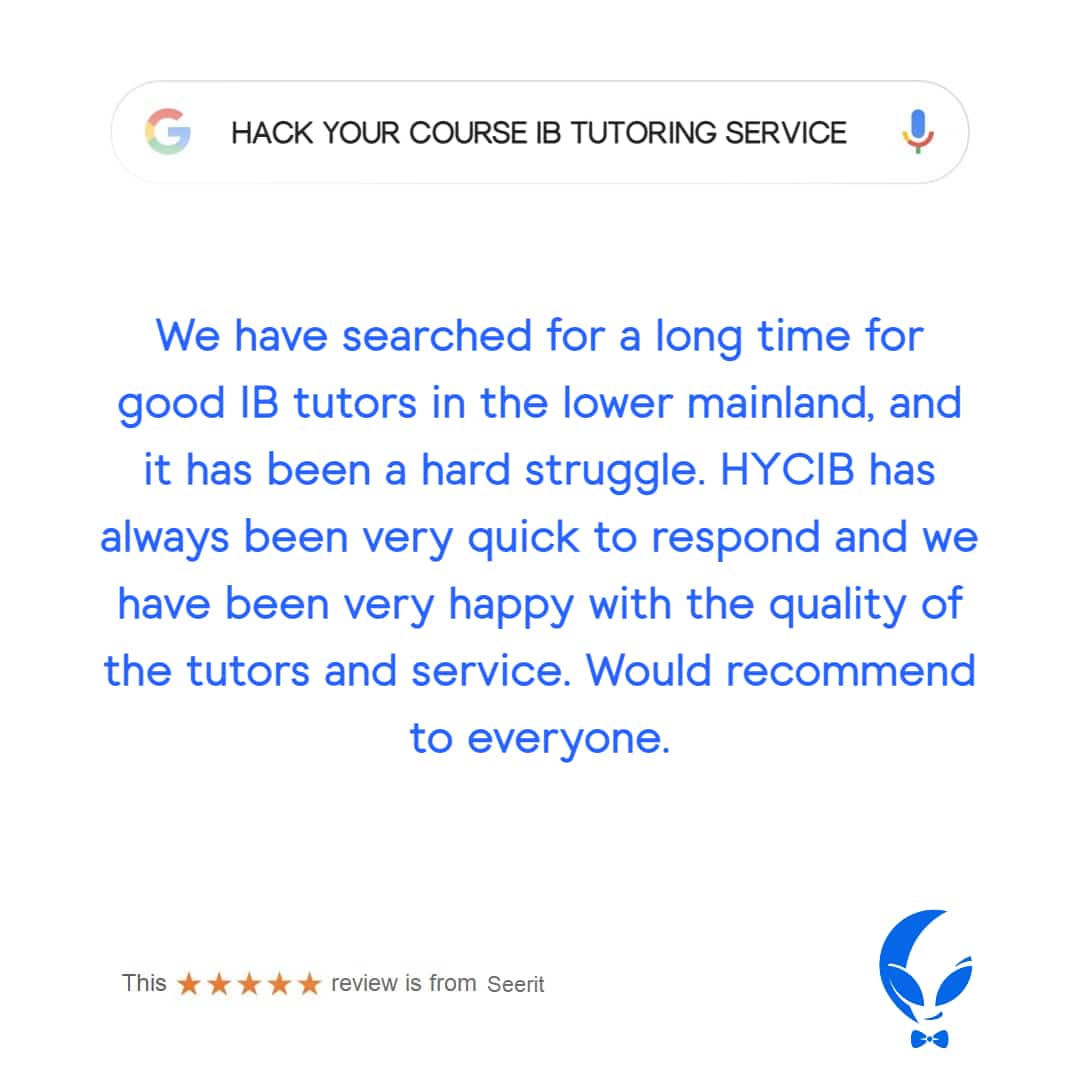 Unlike other tutoring companies that offer a wide range of subjects like TutorDoctor or Varsity, we specialize solely in IB and AP, ensuring that our focus remains sharp and our understanding of these programs remains unmatched. This specialization allows us to provide a superior and more comprehensive learning experience, giving you the competitive edge you need.