ONLINE & IN-HOME ENGLISH TUTORING SERVICE
(WITH PROFESSIONAL IB & AP TUTORS)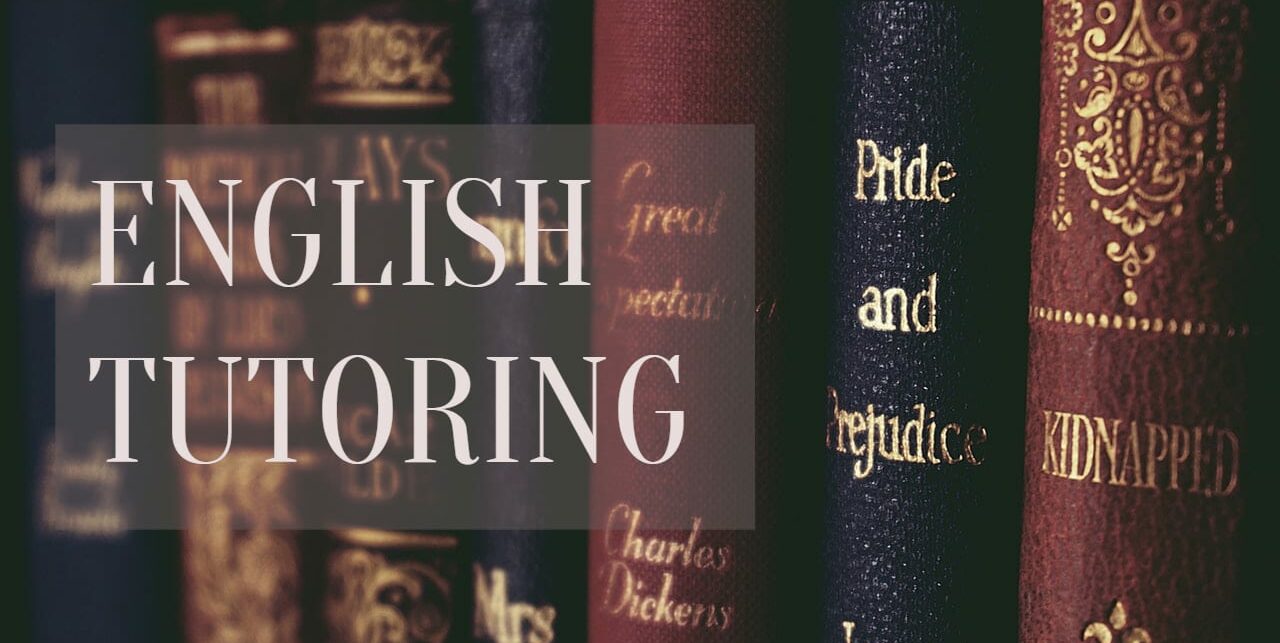 Significance of English Language Arts
Without any doubt, English is the most crucial subject that is learned in K-12. The skills learned in this course will be used during all other studies, whether science, math, or art. 
All subjects in the IB curriculum require students to write an Internal Assessment and have their IA as an oral presentation for English Literature or English Language and Literature. In addition, students are also required to write an Extended Essay that is about 4000 words. Therefore, having advanced knowledge of English can make a marked difference in the score that they might achieve. 
AP English is split into two separate courses: AP English Language and Composition and AP English Literature and Composition, each focusing on language skills or literary analysis. AP Language focuses more on rhetoric and argumentation, analyzing speeches and non-fiction texts, while AP Literature emphasizes the analysis of works of fiction. In contrast, the IB English program offers three levels: Language A: Language and Literature (SL/HL), Language A: Literature (SL/HL), Literature and Performance (SL) – (First assessment 2024) combining language skills and literary analysis.
IB English encompasses two years, with the final grade determined by an exam at the end of the second year, presentations given to the class/teacher (Internal Assessment or Internal Oral), and an essay submitted directly to the IB, unlike AP English, where the final grade is determined entirely by the AP exam. In addition, the IB exam is scored out of 7 (4 is passing) and taken in smaller sections over two days instead of all at once, like the AP exam, which is scored out of 5. The IB program also requires students to study works in translation and encourages them to become more globally aware. The two different essay types in IB English are the Written Assignment, which focuses on the cultural significance of the works, and the Commentary, where students analyze the text line-by-line.
What is taught in our primary and high school?
The English language arts curriculum has been developed to "enable and encourage students to become reflective, articulate, critically literate individuals who use language successfully for learning and communication in personal and public contexts. The curriculum is to help the students achieve multiple literacies and become more critically aware in their lives and the wider world." The Six strands of ELA are; speaking and listening, reading and viewing, writing, and representing. These strands are interrelated, and weakness in any of them can negatively affect other skills.
WE HAVE THE MATERIAL
WE HAVE THE EXPERTISE
Students' challenges and what can our tutors in Canada and The USA Do!
Most of the challenges that students encounter in English language arts and social studies go beyond English. According to a study done by the" Centre for English Learning & Achievement," the challenges are mainly with cross-subject integration and within-subject integration between the strands of ELA and integration of the teaching of reading and writing into content areas. Integrated language arts is primarily the concern at the primary level, while content area reading and writing problems emerge in high school.
Our English tutors in Canada and The USA have achieved mastery over all of the subjects. They are very well familiar with the English curriculum in AP, PYP, MYP, and DP levels. They distinguish students' problems on the spot and plan a course of action according to the individual needs of each student.
Our tutors in Canada and The USA can help IB and AP students from The USA and Canada in all aspects, including teaching the whole English course, homework help, and English exam preparation through in-home tutoring and effective online tutoring. They have the material needed, and we provide them with more material if they require it. They also have access to the best platforms for online tutoring.
Canada and The USA are multicultural countries, and many students have difficulty with their English and social studies. Our tutors can help them overcome these obstacles and improve their grades. All of our English tutors have at least a bachelor's in English Teaching or English Literature, and all are very well informed with AP and IB English courses.
IB SL/HL English Literature and English Language and Literature tutoring




IB English tutoring for PYP and MY levels




AP English Language and Composition tutoring




English and social studies from grade 1 to grade 12




Help with TOK (theory of knowledge) and extended essays of IB students




English section of SSAT, SAT, and ACT

Help with Internal Assessment of IB students




Help with Capstone Project of AP students
HOW CAN HACK YOUR COURSE HELP?!
Hack Your Course Tutors AP and IB Tutoring Service can assist students in all grades with the English language, literature, and social studies. Whether your child requires personalized study for an upcoming English exam or ongoing support with English reading and writing, our Canada and The USA based tutors can help you with in-home & online tutoring in those countries. 
Students of all levels, specifically those in Advanced Placement (AP) and International Baccalaureates (IB), can benefit from working with our specialized educators. More than helping our students to achieve excellent grades, we instill in them confidence and self-efficacy.
Vancouver Office
2030 Marine Drive,
North Vancouver, BC, V7P 1V7, Canada
Email: info@hackyourcourse.com