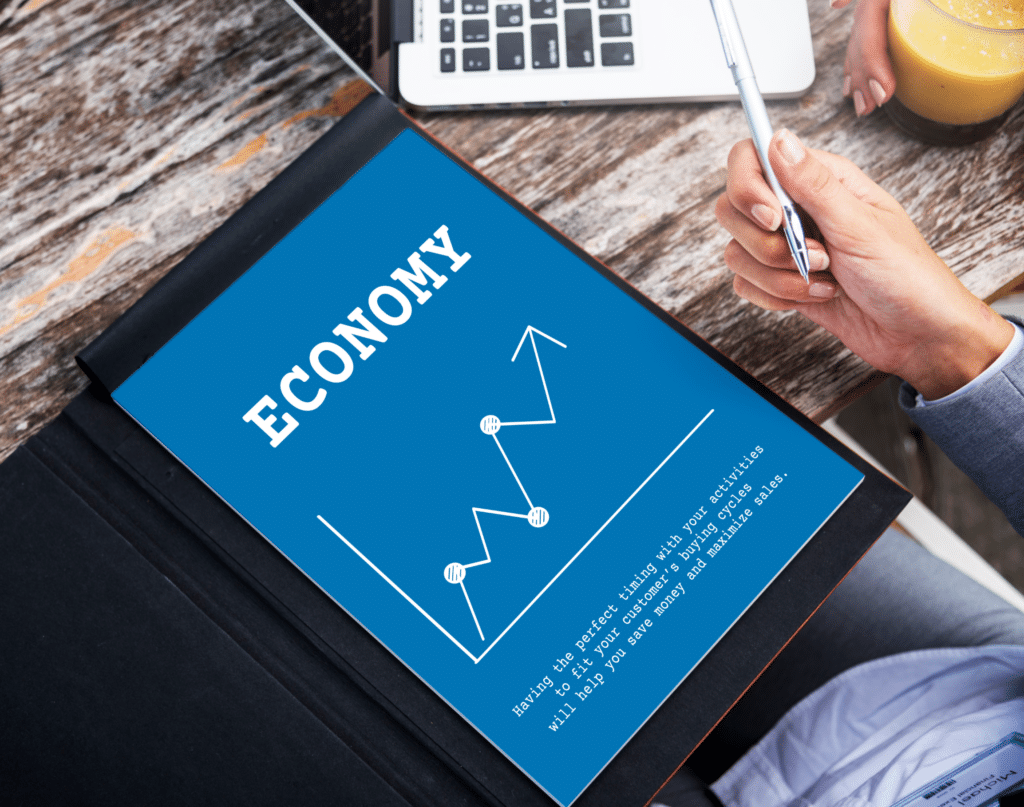 guide to writing IB Economics internal assessment
For the New Syllabus Examinations 2022
In the DP Economics course, students are required to complete an Internal Assessment which serves as a crucial component of the course. The assessment allows students to showcase their skills and knowledge, pursue their personal interests, and demonstrate their understanding of the subject matter without the time limitations and restrictions that accompany external examinations.
The Portfolio is a mandatory component of both the SL and HL Economics programs, comprising 20% of the total assessment for SL and 30% for HL. As part of this requirement, students enrolled in both programs are expected to develop a portfolio consisting of three commentaries based on articles sourced from published news media.
To fulfill the requirement, the selected three articles and their respective commentaries must concentrate on a distinct unit of the syllabus, excluding section 1: Introduction to Economics. The units include 2: Microeconomics, 3: Macroeconomics, and 4: The Global Economy. Moreover, each commentary must center on one of the nine Key Concepts of the DP Economics course, which comprises scarcity, choice, efficiency, equity, economic well-being, sustainability, change, interdependence, and intervention.
What is the Word Limit in Economics IA?
Students must produce a portfolio of three commentaries. Each commentary must not exceed 800 words. Moderators will not read beyond 800 words for each commentary.
The following are not included in the word count.
● Acknowledgments
● Contents page
● Diagrams
● Labels (5 words or fewer)
● Titles on diagrams (10 words or fewer)
● Tables of statistical data
● Equations, formulae, and calculations
● Citations (which, if used, must be in the body of the commentary*)
● References (which, if used, must be footnotes/endnotes and referenced fully)
*Citations and definitions must be included in the body of the work and are included in the word count.
Hack Your Course AP & IB Tutoring Service is the leading provider of AP & IB tutoring in Canada and The USA. Our highly skilled and experienced IB Tutors, trained from across North America, are dedicated to helping students succeed in the AP & IB programmes. With our deep understanding of the International Baccalaureate (IB) programme, extensive teaching materials, and unparalleled expertise, we are confident in our ability to deliver exceptional results for our students.
At Hack Your Course, we have a long-standing reputation for excellence in IB tutoring, with a proven track record of success across all PYP, MYP, and DP levels. Our state-of-the-art whiteboard technology, rigorous quality control measures, and commitment to student success set us apart in the online tutoring industry. If you're an IB student seeking the best in online tutoring, look no further. Join us today and receive the quality education you deserve.
What are Rubric Requirements in Economics IA?
Each article must be based on a different unit of the syllabus.
Students must use a different source for each commentary.
Students need to look for articles relating to current events and these must be published no earlier than one year before writing the commentary.
What are 5 Tips for finding a good article to use in Economics IA?
#1. Generally speaking, a big article is not a 'better' article. It may provide too much analysis for the candidate and cover multiple topics which reduces the ability to keep focus on key concepts and may require applying too much economic theory to be covered in 800 words. A short concise article focusing on one specific section of the syllabus and a clear connection with one key concept is ideal.
#2. Try to find an article that includes quantitative data that can be included and analyzed in the commentary. This helps with the application and can also be used to convey more meaning and application to the diagrams.
#3. Be sure to use reputable news sources and refrain from choosing opinion pieces and published economic papers. General news should have more layman descriptions and allow the candidate to more easily apply and analyze economic theory as a criterion of the commentary.
#4. Use news aggregators to search for topics. If one article about a specific topic is too big or lacks focus, there are likely many other articles which depict the 'real world' current event you are hoping to cover.
#5. Don't be afraid to search news outside of your home country (especially for the macro section). There are always plenty of current events pertaining to economics. The longer you search for an ideal article, the easier it is to write the IA itself.
What are the criteria in ib economics?
See the syllabus for a breakdown of the descriptors for each criterion
| Criterion | Commentary Section | Marks |
| --- | --- | --- |
| A | Diagrams | 3 |
| B | Terminology | 2 |
| C | Application and analysis | 3 |
| D | Key Concept | 3 |
| E | Evaluation | 3 |
| F | Total for each commentary | 14 Marks |
| | Total for the portfolio (3 IAs) | 45 |
How to score full marks for each Criterion:
A minimum of 2 diagrams should be included in each IA. These need to be constructed by the candidate, should be titled to match the IA specifically, and should include as much quantitative information as possible. Along with a correctly labeled diagram, there must be an explanation in the body of the commentary which explains the diagrams fully. Be sure to label and reference intercepts in your explanation.
Throughout the IA, consistent economic terminology should be used. Whenever possible, economic key terms from the syllabus must be included in your discussion. Also, avoid the use of vague terms to describe relative change or comparisons; be as specific as possible.
Criterion C: Application and Analysis
It is usually not difficult to receive full marks in the Application criterion. If the article is about inflation, using a macroeconomics aggregate supply/aggregate demand diagram is the correct application; using a macroeconomic diagram for a single market would be an inappropriate application. In other words, the correct and appropriate economic theory must be chosen.
It is also important that facts and ideas in the article are referred to with economic theory. This means that the commentary you write will only apply to that article you chose. Many times, students write "generic" commentaries, ones where if you replaced the article with a different article, the commentary would still make sense. These types of commentaries potentially lose marks on "application" because the student did not apply the economic theory specifically to the article.
Before you write your IA, be sure to plan and identify the economic concepts that you will address. This should be done as part of your selection process for your article.
The Analysis criterion is usually the one most students understand the best, as they usually have practiced it many times in class, but is often challenging for two reasons:
Students over-analyze. They analyze everything in the article, which is not necessary. This may be because of a poor choice of article: the article may be too long or contain too much information. Students may also go off on tangents when analyzing. Make sure that the analysis is on the most important aspects of the economic event and one that will lead to your evaluation.
Students don't write concisely. Most students have the idea that longer is better when it comes to writing, and this is completely wrong. You should use the exact words that are necessary to convey what you want the reader to understand. Use professional writing (not like a literature piece or a diary) and avoid unnecessary words. A rule of thumb for unnecessary words is: "if I took out this word, would it make any difference?" If the answer is "no," take it out.
DO: The demand for contact lenses increased because the price of glasses increased in July.
DON'T: As one can clearly and obviously see, the demand for contact lenses in the contact lens market increased significantly due to the fact that there was an exponentially high increase in price for glasses in the glasses market one month ago in July. (Use chatbots like ChatGPT to improve sentence precision)
ChatGPT response: "The demand for contact lenses in the contact lens market has significantly increased due to the steep price hike in the glasses market in July."
Analysis is a discussion of the effects of the change or problem identified in the introductory paragraph of your IA: the economic explanation of the advantages and disadvantages of your topic. No evaluation should be presented; rather, analysis should be used as the evidence to support your evaluation.
Explicitly identify one of the 9 key concepts in your opening paragraph. This should act as an underlying theme of your discussion. Review your draft, and ask yourself if this applies to and supports the key concepts with your statements.
Here are some considerations to help you evaluate your article:
How accurately does the economic theory apply to the article? How does the theory not apply?
What are the advantages and disadvantages to the economic situation, government's decisions, firm's decisions, and other economic solutions/options?
What are the merits and demerits to the stakeholders? Cost benefit analysis.
To what extent (are there any conditionals?) would the government's solution work or not work?
Is it balanced? (Both good and bad are presented/both sides of the story are weighed.)
Have you weighed alternative solutions?
Future forecast – what can we expect to see in the future?
Are there any assumptions on which the theory under consideration is based and not based?
What are the long-term and short-term consequences/effects?
Have you prioritized solutions and arguments?
Have you included an ethical stand that merits consideration with respect to the article?
Evaluation is not simply a concluding summary of your previous analysis. You should identify a problem, and the evaluation is the effects and solutions, not solely your opinion. Your evaluation must be balanced and presented with reasoning and evidence.
Criterion F: Rubric Requirements
This is last criterion is for the portfolio. 3 points are awarded when ensuring:
Each article is based on a different unit of the syllabus.
Each article is taken from a different and appropriate source.
Each article was published no earlier than one year before writing the commentary.